Changan 2023 UNI-T 1.5T SUV
Product Detail
PRODUCT SPECIFICATIONS
ABOUT US
Product Tags
Now consumers usually choose compact SUV when they choose family scooter. It has practical space, strong functionality, high chassis, good driving vision for the driver, and is easier for novices to use. Let me introduce a compact SUV to you. It is the second-generation 1.5T of Changan UNI-T 2023. Let's analyze its appearance, interior, power and other aspects, and let's take a look at its performance.
In terms of appearance, the design of the grille continues the family-style design language. The larger size occupies almost two-thirds of the front of the car, and it has a higher degree of personality recognition. The light group adopts a split design, and the top is the daytime running light. Functionally, it also provides adaptive far and near beams, automatic headlights, Headlight height adjustment, headlight delay off.
Coming to the side of the car, the body size of the car is 4535/1870/1565mm in length, width and height respectively, and the wheelbase is 2710mm. The body looks fuller, the line design is relatively smooth, the rear of the roof adopts a small slip-back shape design with a rounded tail, the body has a sense of movement and strength. The exterior rearview mirror supports electric adjustment and electric folding, and provides heating/memory, automatic downturning when reversing, and automatic folding when locking the car. The size of the front and rear tires is 245/45 R20.
Coming to the car, the interior adopts a relatively young design method, and there are hardly any physical function buttons in the car. It is basically operated and controlled by the through-type dual-screen. The flat-bottomed multifunctional steering wheel is wrapped in leather and supports up and down + front and rear adjustments. The car provides functions such as a built-in driving recorder and wireless charging for mobile phones. In terms of car display and functions, it provides functions such as reversing image, 360° panoramic image, transparent image, GPS navigation system, Bluetooth/car phone, Internet of Vehicles, OTA upgrade, facial recognition, and voice recognition control system.
The seat is wrapped with imitation leather material, the padding is soft, the ride comfort is good, and the wrapping and support are also very good. Functionally, only the main driver's seat supports electric adjustment and memory functions, and the rear seats support a 40:60 ratio.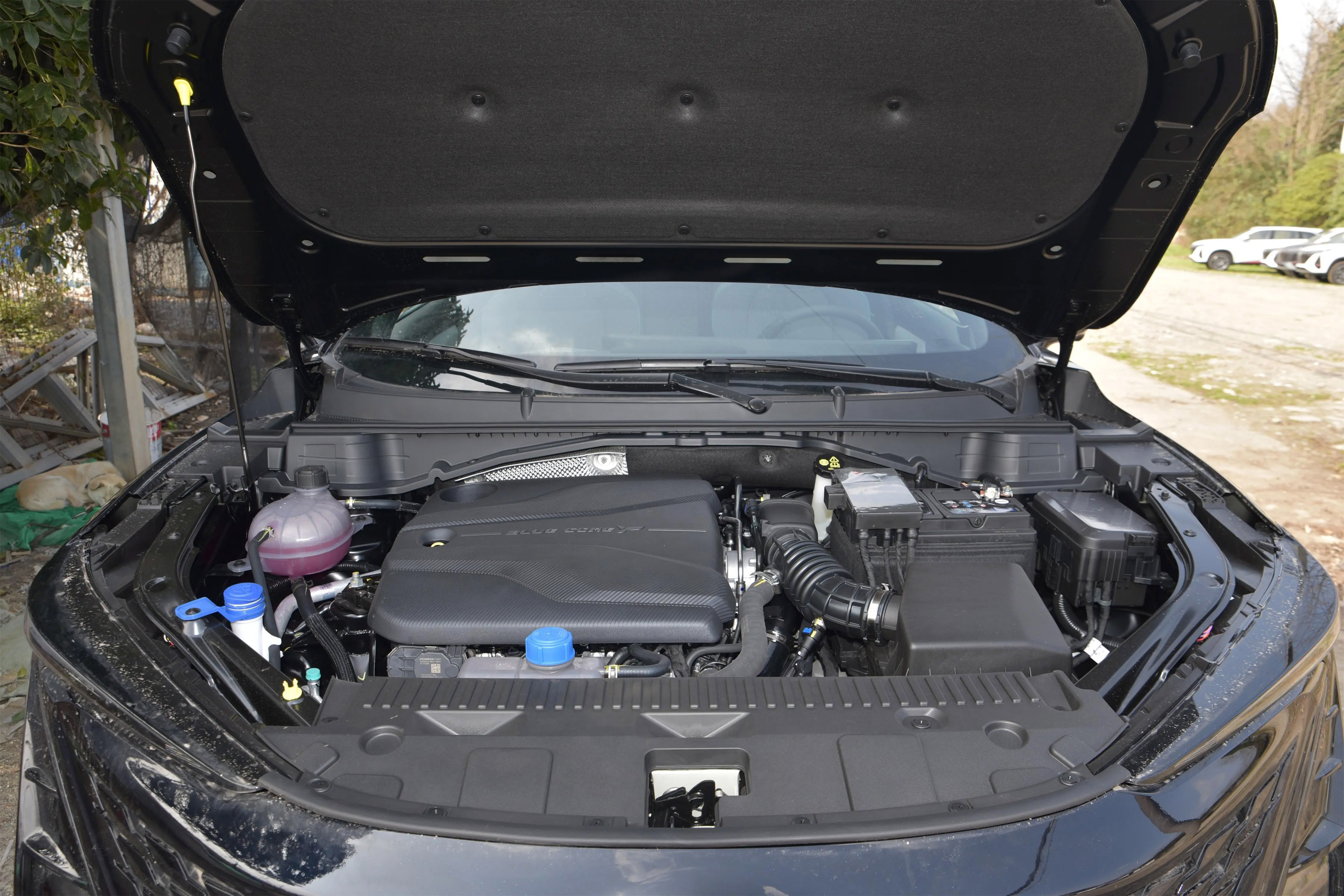 In terms of power, the car is equipped with a 1.5T four-cylinder engine with a maximum horsepower of 188Ps, a maximum power of 138kW, a maximum torque of 300N m, and a fuel label of 92#. Wet dual-clutch gearbox, fuel consumption under WLTC working conditions is 6.45L/100km.
Changan UNI-T Specifications
Car Model
Changan UNI-T
2023 Gen2 1.5T Excellence
2023 Gen2 1.5T Premium
2023 Gen2 1.5T Flagship
2023 Gen2 1.5T Sports Premium
2023 Gen2 1.5T Sports Flagship
Dimension
4535*1870*1565mm
4535*1870*1565mm
4535*1870*1565mm
4580*1905*1565mm
4580*1905*1565mm
Wheelbase
2710mm
Max Speed
205km
0-100 km/h Acceleration Time
None
Fuel Consumption Per 100 km
6.45L
Displacement
1494cc(Tubro)
Gearbox
7-Speed Dual-Clutch(7DCT)
Power
188hp/138kw
Maximum Torque
300Nm
Number Of Seats
5
Driving System
Front FWD
Fuel Tank Capacity
55L
Front Suspension
MacPherson Independent Suspension
Rear Suspension
Multi-Link Independent Suspension
In general, Changan UNI-T is equipped with a 1.5T turbocharged engine in power, which is a bit tepid compared with the aggressive appearance, with a maximum power of 138kW and a maximum torque of 300N m. It is not fast at the start, but the stamina is actually quite strong, especially in the middle and rear stages, without much delay, and the maximum speed can reach 205 kilometers per hour. Both the appearance and the interior of this car have met the requirements of consumers, and the materials and configuration are relatively good.

---
Previous:
100% Original New Energy Electric Vehicle Car 2023 FAW GAC Voiture Toyota EV Bz4X PRO 4WD Bz4 Full Electric Car SUV Toyota Bz4X for Sale
---
Car Model
Changan UNI-T 2023 2nd Generation
1.5T Excellence Edition
1.5T Distinguished Edition
1.5T Flagship Edition
Basic Information
Manufacturer
Changan auto
Energy Type
Gasoline
Engine
1.5T 188 HP L4
Maximum Power(kW)
138(188hp)
Maximum Torque (Nm)
300Nm
Gearbox
7-Speed Dual-Clutch
LxWxH(mm)
4535x1870x1565mm
Maximum Speed(KM/H)
205km
WLTC Comprehensive Fuel Consumption (L/100km)
6.45L
Body
Wheelbase (mm)
2710
Front Wheel Base(mm)
1600
Rear Wheel Base(mm)
1610
Number Of Doors (pcs)
5
Number Of Seats (pcs)
5
Curb Weight (kg)
1480
Full Load Mass(kg)
1885
Fuel tank capacity (L)
55
Drag Coefficient (Cd)
None
Engine
Engine Model
JL473ZQ7
Displacement (mL)
1494
Displacement (L)
1.5
Air Intake Form
Turbocharged
Cylinder Arrangement
L
Number Of Cylinders (pcs)
4
Number Of Valves Per Cylinder (pcs)
4
Maximum Horsepower (Ps)
188
Maximum Power (kW)
138
Maximum Power Speed (rpm)
5500
Maximum Torque (Nm)
300
Maximum Torque Speed (rpm)
1600-4100
Engine Specific Technology
None
Fuel Form
Gasoline
Fuel Grade
92#
Fuel Supply Method
In-Cylinder Direct Injection
Gearbox
Gearbox Description
7-Speed Dual-Clutch
Gears
7
Gearbox Type
Wet Dual Clutch Transmission (DCT)
Chassis/Steering
Drive Mode
Front FWD
Four-Wheel Drive Type
None
Front Suspension
MacPherson Independent Suspension
Rear Suspension
Multi-Link Independent Suspension
Steering Type
Electric Assist
Body Structure
Load Bearing
Wheel/Brake
Front Brake Type
Ventilated Disc
Rear Brake Type
Solid Disc
Front Tire Size
225/55 R19
245/45 R20
Rear Tire Size
225/55 R19
245/45 R20
| | |
| --- | --- |
| Car Model | Changan UNI-T 2023 2nd Generation |
| 1.5T Sport Edition Distinguished | 1.5T Sports Edition Flagship |
| Basic Information | |
| Manufacturer | Changan auto |
| Energy Type | Gasoline |
| Engine | 1.5T 188 HP L4 |
| Maximum Power(kW) | 138(188hp) |
| Maximum Torque (Nm) | 300Nm |
| Gearbox | 7-Speed Dual-Clutch |
| LxWxH(mm) | 4580x1905x1565mm |
| Maximum Speed(KM/H) | 205km |
| WLTC Comprehensive Fuel Consumption (L/100km) | 6.45L |
| Body | |
| Wheelbase (mm) | 2710 |
| Front Wheel Base(mm) | 1600 |
| Rear Wheel Base(mm) | 1610 |
| Number Of Doors (pcs) | 5 |
| Number Of Seats (pcs) | 5 |
| Curb Weight (kg) | 1480 |
| Full Load Mass(kg) | 1885 |
| Fuel tank capacity (L) | 55 |
| Drag Coefficient (Cd) | None |
| Engine | |
| Engine Model | JL473ZQ7 |
| Displacement (mL) | 1494 |
| Displacement (L) | 1.5 |
| Air Intake Form | Turbocharged |
| Cylinder Arrangement | L |
| Number Of Cylinders (pcs) | 4 |
| Number Of Valves Per Cylinder (pcs) | 4 |
| Maximum Horsepower (Ps) | 188 |
| Maximum Power (kW) | 138 |
| Maximum Power Speed (rpm) | 5500 |
| Maximum Torque (Nm) | 300 |
| Maximum Torque Speed (rpm) | 1600-4100 |
| Engine Specific Technology | None |
| Fuel Form | Gasoline |
| Fuel Grade | 92# |
| Fuel Supply Method | In-Cylinder Direct Injection |
| Gearbox | |
| Gearbox Description | 7-Speed Dual-Clutch |
| Gears | 7 |
| Gearbox Type | Wet Dual Clutch Transmission (DCT) |
| Chassis/Steering | |
| Drive Mode | Front FWD |
| Four-Wheel Drive Type | None |
| Front Suspension | MacPherson Independent Suspension |
| Rear Suspension | Multi-Link Independent Suspension |
| Steering Type | Electric Assist |
| Body Structure | Load Bearing |
| Wheel/Brake | |
| Front Brake Type | Ventilated Disc |
| Rear Brake Type | Solid Disc |
| Front Tire Size | 245/45 R20 |
| Rear Tire Size | 245/45 R20 |
Write your message here and send it to us